What's coming up
&
where can I see Cornish Dance?

What's on



Come along to Lowender Peran where you'll see all the dance groups together during a festival of Cornish and Celtic dance and music. See the Celtic dance spectacular on Friday 3rd November and see the groups out dancing in local pubs in Newquay on the Sunday morning of the 5th of November.
CDS Events
We're pleased to announce that the next CDS Dance Evening will be on Saturday17th February 2018 at 7.30pm in Perranporth Memorial Hall. Put the date in your diary! This year, as well as displays from Cornish dance teams and Cornish dances to join in with, we'll have invited guests "Swing Out West" so you can try your hand at Swing dancing as well!! Entry to this evening is free.
From 3 to 6pm on the same day you'll also have the opportunity to take part in a workshop with Ben Dunks looking at dancing for the stage including posture and presentation. Ben is Artistic Director at Attik Dance in Plymouth and was involved in supporting the "Year of Cornwall" dance project for the Lorient festival in 2015.
Tickets will be £5 per person, payable on the door.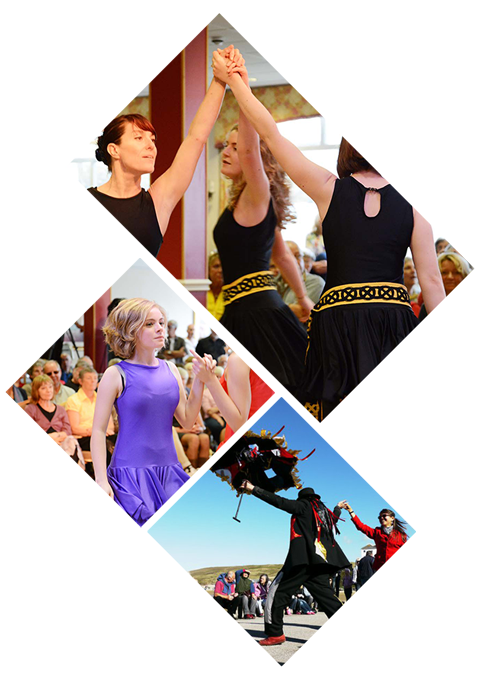 Our Next Events

See us in action
| Event title | Group name | Time | Date | Location | Notes |
| --- | --- | --- | --- | --- | --- |
| Aberfest, Cornish/Breton festival | Bolingey Troyl, Hevva, Kemysk, Tros an Treys, Ros Keltek | | 31st March 2018 | Falmouth – various locations | Check the programme on facebook or www.aberfest.wixsite.com. Also individual group websites via here |
| Tredegar House Folk Festival | Hevva | | 11-13 May 2018 | Tredegar House, Wales | |
When can I join in?

We have groups dancing all over Cornwall, why not come along and try out Cornish dancing.
Check out our Groups page here