Ros Keltek meet every Friday at the WI Hall, Connor Downs from 7.30pm to 9.30pm.
Contact Mark Dungey (01209) 860970 or email secretary@roskeltek.org.uk
Ros Keltek is a Celtic dance and music group, with an aim to contribute to the Celtic, particularly Cornish, revival, increasing awareness of its work whilst having a good time! By teaching and displaying, we hope to promote this objective and can provide displays for any occasion. With experience of over 30 years, we have represented Cornwall in England, Wales, Brittany, Isle of Man, Ireland, Belgium, Galicia, Romania and the USA.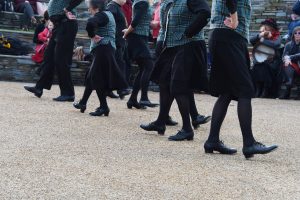 Ros Keltek translates as Celtic Circle and signifies the continuing existence of the group and promotion of Celtic traditional music and dance. The group has been in existence for over 30 years and owes a lot to past members, who have been invaluable in their contribution towards Ros Keltek's development, giving their time, skills and enthusiasm.